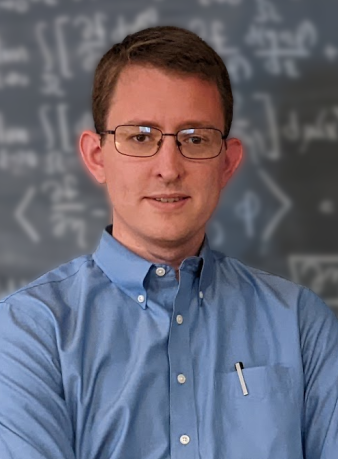 Education
PhD, Mechanical Engineering
California Institute of Technology, 2015
MS, Mechanical Engineering
California Institute of Technology, 2012
BS, Mechanical Engineering
New Mexico Institute of Mining and Technology, 2011
Experience
Associate Professor, Department of Aerospace Engineering
Iowa State University, August 2023-present
Affiliate Faculty, Department of Mechanical and Aerospace Engineering
University of Colorado Colorado Springs, August 2023-present
Associate Professor, Department of Mechanical and Aerospace Engineering
University of Colorado Colorado Springs, August 2022-2023
Assistant Professor, Department of Mechanical and Aerospace Engineering
University of Colorado Colorado Springs, August 2015-2022
Graduate Research Assistant
California Institute of Technology, Fall 2011-Spring 2015
Graduate Research Assistant
Los Alamos National Laboratory Fall 2011-Spring 2015
Professional Affiliations
Society for Industrial and Applied Mathematics (SIAM)
American Physical Society (APS)
The Minerals, Metals & Materials Society (TMS)
Society of Engineering Science (SES)
Engineering Mechanics Institute (EMI)
Tau Beta Pi Engineering Honors Society
Kappa Mu Epsilon Mathematics Honors Society
Scientific Review Activities
Acta Materialia
Archive of Applied Mechanics
Cambridge University Press
Computational Materials Science
Department of Energy, European Research Council
Fondecyt Program National Research and Development Agency
Journal of Applied Mechanics
Journal of Applied Physics
Journal of Computational Physics
Journal of Spacecraft and Rockets
Journal of the Mechanics and Physics of Solids
Manufacturing Technology
Mechanics of Materials
Modelling and Simulation in Materials Science and Engineering
Scripta Materialia
Society of Industrial and Applied Mathematics
Swiss National Supercomputing Centre.
Honors and Awards
2022 National Science Foundation CAREER Award
2022 Researcher of the Year, UCCS Engineering and Applied Science
2017 AFOSR Summer Faculty Fellowship
2014 Seaborg Institute Research Fellowship
Research Summary
Materials are uniquely complex mechanical systems that exhibit vastly different behavior at a wide range of length and time scales. To understand the properties that define bulk material behavior, to predict material response, and to design novel materials with engineered macroscopic properties, it is necessary to model the mechanics of materials across scales. The objective of the multiscale materials group is to use computational and analytical techniques to predictively model material behavior at all scales.
Atomistic methods such as molecular dynamics allow the prediction of atomic microstructures and connection to bulk material properties. The gap between the micro and mesoscale is bridged by the construction of multiscale models that inform continuum-level polycrystal simulations with atomic and lattice level information (such as crystal plasticity or the covariance model for grain boundary energy). Continuum polycrystal simulations can be subsequently used to determine bulk properties of a material in a truly multi-scale sense.
To conduct simulations of this scale, high performance computational methods must be explored that leverage modern heterogeneous computing architectures such as those provided by GPUs. The multiscale materials group addressis this challenge in order to facilitate the next generation of computational materials design and testing.
Brief Biography
Dr. Brandon Runnels received his PhD from the California Institute of Technology (Caltech) in June 2015 after receiving his B.S. and M.S. in Mechanical Engineering from New Mexico Tech (2011) and Caltech (2012), respectively, while working as a research assistant at Los Alamos National Laboratory for almost 10 years. In August 2015 he joined the Mechanical & Aerospace Engineering faculty at the University of Colorado in Colorado Springs, CO. Dr. Runnels' interests are focused on multiscale materials modeling, and he leads a research group with activities ranging from development of high performance computing methods, to conducting atomistic simulation studies of metals and polymers, to constructing analytic multiscale models for material behavior, to phase field and finite element simulation.