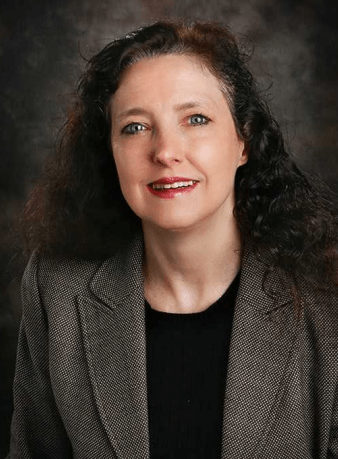 Senior Instructor • Space Systems, STEM Education, Robotics
Education
PhD, Mechanical Engineering
Georgia Institute of Technology, 2002
MS, Mechanical Engineering
Georgia Institute of Technology, 1989
BS, Mechanical Engineering, High Honor
Georgia Institute of Technology, 1988
Experience
Senior Instructor, Department of Mechanical and Aerospace Engineering
University of Colorado, Colorado Springs, 2018 - present
Professor, Space Systems
Webster University, Colorado Springs, 2010 - present
Adjunct Associate Professor, Engineering
Colorado Technical University, Colorado Springs, 2009 - 2018
Adjunct Instructor, Department of Math and English
Pikes Peak Community College, Colorado Springs, 2010 - 2018
Associate Professor, Department of Astronautics
US Air Force Academy, 2005 - 2009
Acquisition Command Trainer/Mentor
Office of Military Cooperation - Afghanistan, 2004 - 2005
Chief, Spacecraft Component Technology Division, Space Vehicles Directorate
Air Force Research Laboratory, Kirtland AFB, NM, 2002 - 2005
Assistant Professor, Department of Astronautics
US Air Force Academy, Colorado Springs, 1995 - 1999
Mission Manager, Titan IV Program Office
Los Angeles AFB, CA 1991 - 1995
Education with Industry, The Aerospace Corporation
Los Angeles, CA 1990 - 1991
Manager, Mechanical Engineering Branch, Defense Satellite Communication System
Los Angeles AFB, CA 1989 - 1990
Professional Affiliations
Associate Fellow, American Institute of Aeronautics and Astronautics (AIAA)
Faculty Advisor, UCCS AIAA Student Chapter
Member, American Society of Mechanical Engineers
Teaching at UCCS
MAE 1503, Introduction to Engineering Design
MAE 2055, Mechetronics
MAE 2104, Engineering Mechanics II - Dynamics
MAE 4055, Advanced Mechetronics
MAE 4150, Mechanical Vibrations
MAE 4402, Intermediate Dynamics
MAE 4410, Astrodynamics
MAE 4425/5091, Space Environment
MAE 4470, Space Systems Engineering
MAE 4510/11, Engineering Design
Teaching Activities
Teaching Fellow, UCCS Faculty Resource Center
Colorado Department of Higher Education Open Educational Resources (OER) Grant Incorporating OER into MAE 4410, Astrodynamics
Volunteer Activities
Accreditation Board for Engineering and Technology, Mechanical Engineering and Mechanical Engineering Technology Program Evaluator, 2006 - present
Board of Directors, Cool Science 501C3 Nonprofit, 2007 - present

The mission of Cool Science is to promote the wonder and understanding of science by providing engaging, intimidation-free, interactive learning experiences. (indent)

Board of Advisors, KKrish Energy, 2021 - present

KKrish audits and certifies environmentally conscious hospitality businesses

NASA Postdoctoral Program Reviewer, 2015 - present
STEM Outreach, invited speaker in science, technology, engineering, and math (STEM) Encourage students to pursue STEM careers. 2002 – Present.
Awards and Honors
Educator of the Year, Colorado Technical University, 2016
US Air Force Science, Technology, Engineering and Mathematics (STEM) Role Model Award, 2008
American Institute of Aeronautics and Astronautics Educator of the Year Award, Rocky Mountain Section, 2008
American Society for Engineering Education, Best Paper Award (out of 43), Freshman Programs Division, Second Place, ASEE Conference, 2007
Georgia Institute of Technology Callahan Military Graduate Student Award for the Air Force, Outstanding Paper, 2002
US Air Force Academy Department of Astronautics Company Grade Officer of the Year, 1997
US Air Force Academy Outstanding Military Woman, March 1997
UCCS Open Educational Resources Champion Award, 2021