Gallogly Chair in Cybersecurity
Dr. Shouhuai Xu Gallogly Chair in Cybersecurity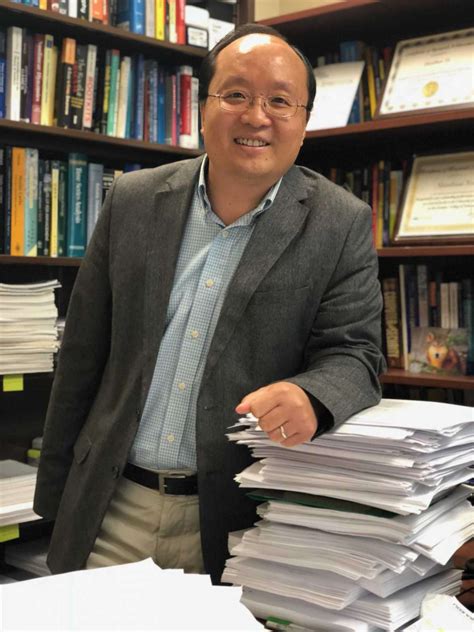 Biography
Shouhuai Xu is the Gallogly Chair Professor in Cybersecurity, Department of Computer Science, College of Engineering and Applied Science, University of Colorado Colorado Springs (UCCS). Prior to joining UCCS in 2021, he was with the Department of Computer Science, University of Texas at San Antonio. He pioneered a systematic approach, dubbed Cybersecurity Dynamics, to modeling and quantifying cybersecurity from a holistic perspective. This approach has three orthogonal research thrusts: cybersecurity metrics, cybersecurity data analytics, and cybersecurity first-principle modeling (for seeking cybersecurity laws). His research has won several awards, including the 2019 worldwide adversarial malware classification challenge organized by the MIT Lincoln Lab. His research has been funded by AFOSR, AFRL, ARL, ARO, DOE, NSA, NSF and ONR. Dr. Xu co-initiated the International Conference on Science of Cyber Security (SciSec) and is serving as its Steering Committee Chair. He has served as Program Committee co-chair for several international conferences. He is/was an Associate Editor of IEEE Transactions on Dependable and Secure Computing (IEEE TDSC), IEEE Transactions on Information Forensics and Security (IEEE T-IFS), and IEEE Transactions on Network Science and Engineering (IEEE TNSE). More information about his research can be found at https://xu-lab.org.
Initiatives
Dr. Shouhuai Xu is the architect of the UCCS Cybersecurity Strategy, known as POWER (Partnership, Outreach, Workforce Development, Education and Research). He assisted in renewing the NSA/DHS National Center of Academic Excellence – Cyber Defense designation. He led the effort to make UCCS a member of the USCYBERCOM Academic Engagement Network (AEN) and has been instrumental in fostering region-wide collaborative cybersecurity activities. Outlining a blueprint of strategic cybersecurity research directions, Dr. Xu has been spearheading its execution which will make UCCS unique on the national and international cybersecurity map. He has been conducting productive and impactful cybersecurity research and in his first year, brought in three substantial federal research grants (two as PI and one as co-PI). Dr. Xu has had the privilege of briefing his research to USCYBERCOM leadership.
Ongoing Efforts
At UCCS and within the UCCS College of Engineering and Applied Science, Dr. Xu is leading the effort to create a Cyber Range and new cybersecurity courses. He will continue to conduct impactful cybersecurity research, including collaborations with UCCS colleagues. He will continue to pursue sizeable federal research grants. He will continue to work with colleagues to grow our ME Cybersecurity and PhD Security program. He will lead the effort to earn the NSA/DHS National Center of Academic Excellence – Research designation.