Careers in Cybersecurity and Engineering: A Deep Dive Into Industry
Happy National Career Week! The Student Empowerment in Cybersecurity and Engineering Program invites you to join us at Careers in Cybersecurity and Engineering on March 4th from 1:30pm-3:30pm to connect with industry. Working professionals from MITRE, Bluestaq, Booz Allen Hamiliton, and Microchip will give insights into the following career fields: computer science, cybersecurity, and electrical/mechanical engineering. We've asked them to deep dive into their industries and jobs to give students insight into industries, careers, and jobs. Q&A highly encouraged!
If you were not able to attend the career fair this semester, this is a great opportunity to meet with employees from industries in the Colorado region and learn more about industry and jobs in your career field of interest.
MITRE
Sean O Chen 
Sean is a UCCS alumni and has been working at MITRE as a Systems Security Engineer since May of 2020. During his time at MITRE, Sean has supported multiple sponsors including Enterprise Ground Services Defensive Cyber Operations, Defensive Cyber Operations for Space, and Space Systems Command – Special Programs. Sean also supported network and infrastructure security for Hack-A-Sat 2 and continues to support both the United States Space Force and the United States Air Force. When not working, Sean enjoys photography, hiking, and dabbling in robotics.
Misaki Tanaka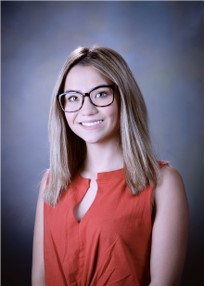 Misaki is a Cybersecurity Engineer at MITRE since January 2021. Misaki's experience at her current and previous professional roles span over various topics. These include: asset protection, machine learning, agile development, cyber hygiene assessments, digital engineering, architectural program development, and environmental protection. Misaki has a Bachelor's in Marketing and a Master's with dual concentration in Cybersecurity and Data Analytics from the University of New Mexico.
Bluestaq
Allen Chase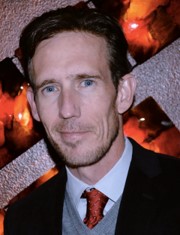 In order to avoid a Lord of The Rings Trilogy style biography, we'll hit the highlights!
Currently I hold 2 Masters Degrees and a Bachelors degree in Computer Science from Colorado Technical University. The backstory inspiration to Computer Science was in three stages:
1. When our school received Apple IIe computers from Apple and I spent all the time I could in front of it basically hacking video games to give myself more lives
2. A computer programming teacher (Ms. Wilson) taught us how to build little programs in a language called Pascal
3. The automated bowling score computer sealed the deal when it took the mind of a curious teenager to figure it out
I've been into "Computer Science" now professionally for 27 years, but getting there wasn't entirely easy as we had a fairly low income, "okay" home life and our high school was a little low on funding. I had no benchmark of what to do since no one in our entire family tree ever went to college.
Some highlights included the ability to move to New Zealand for a few years. Many other countries lack the technical expertise that we have, so I interviewed for a position, went through the visa process, then I was off by myself to Auckland, New Zealand. The amount of adventures that were funded by a larger salary were almost completely unlimited! I spent volumes of time Wind Surfing, Boogie Boarding, Mountain Biking, Skiing, SCUBA diving and occasionally went Bungee Jumping and Sky Diving.
Currently, my position fuels new and continued adventures here in Colorado. I've always been in rock bands as the drummer and we just played at Ball Arena in Denver in front of over 8000 people during the Mammoth Lacrosse half time show. I'm now writing and recording all the drum parts for a local artists music as well. I'm also on an inline hockey team and usually swap that out with Soccer occasionally to keep things fresh. I also enjoy volumes of time with the family on the golf course or snowboarding or travelling; we are headed to Switzerland, Scotland and Iceland for an entire month this summer, so apparently having that extra education past high school turned out to be a great idea.
Booz Allen Hamilton
Ryan Frueh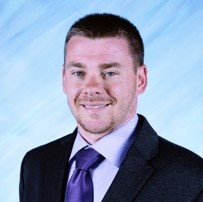 Ryan Frueh has served over 21 years in the IT/Cyber field as a government contractor. Currently Ryan is a Lead Technologist with Booz Allen Hamilton currently serving as a Cybersecurity Engineer and Defensive Cyber Operations (DCO) Analyst and Engineer at Peterson Space Force Base assisting in the stand-up of a Theatre Security Operations Center (SOC) for NORAD & USNORTHCOM. In addition to his primary professional responsibilities, Ryan currently serves as adjunct faculty for Pikes Peak Community College and the University of Colorado-Colorado Springs as well as a Lead Cyber Instructor for Cybersecurity Certificate programs for San Diego State University, University of Nevada-Las Vegas, and California State University - Long Beach.
Microchip
Mike Egan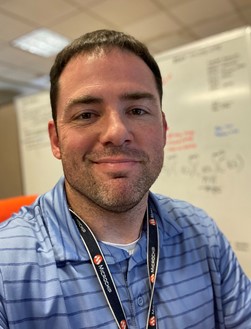 Mike Egan is an accomplished Equipment Engineering Manager for Microchip Technology. He manages a team of Equipment Technicians and Engineers to maintain and improve the functionality of million-dollar machines that manufacture electronic chips. Mike is passionate about improving what is already great, implementing new ideas of enhancing the overall operation of a machine.
Mike was originally born in Colorado Springs, CO. In 2003, He graduated from Pikes Peak Community College with an Associates in Integrated Circuit Fabrication. From there, he went on to join the US Air Force. Serving in Turkey, Alaska, and Guam, he worked in Munitions Systems to build on his Mechanical and Electrical skills, working on some of the most advanced weapons in the world. After a 5-year term, he went on to reach another goal of becoming an Electrical Engineer. In 2012, Mike achieved a Bachelor of Science in Electrical Engineering from Colorado Technical University. Right out of college, he started his career as an Equipment Engineer at ATMEL, which was bought over by Microchip Technology in 2016. After 5 years as an Equipment Engineer, Mike was promoted to the Equipment Engineering Manager position in 2017.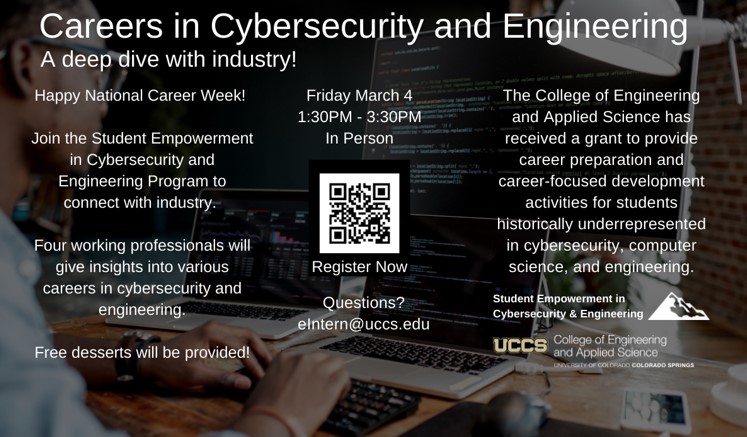 Free desserts will be provided!
This event will be live streamed on Zoom. You can register now with the link below. 
Upon registering for this event you will have access to the zoom link. 
We look forward to seeing you there!
Sponsored by: Student Empowerment in Cybersecurity and Engineering Program, providing career development to historically underrepresented student groups in cybersecurity and engineering.

Questions? Email eIntern@uccs.edu