Michelle R. Ramirez, M.E.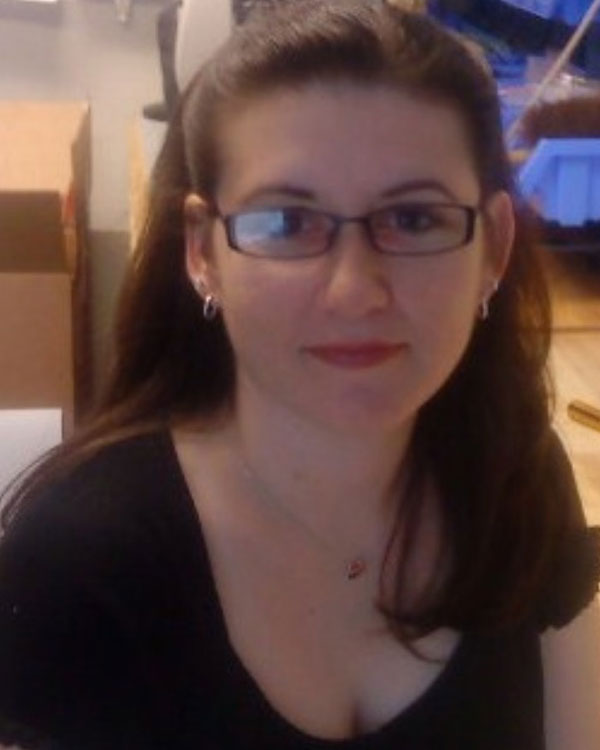 Michelle R. Ramirez, M.E.
Biographical Information
Michelle R. Ramirez is an Air Force Veteran, with experience in avionics systems and hardware engineering. As a member of Headquarters Air Force Space Command, she researched space weather sensors for space-based environmental monitoring and wrote MATLAB software used to predict satellite orbits and solve non-linear differential equations using numerical methods. While a member of U.S. Air Force MilSatCom Software Sustainment, she worked in test and software development of applications used for military satellite communications. In addition to teaching at UCCS, Ms. Ramirez is currently an instructor at the U.S. Air Force Academy in the Department of Astronautics. She holds a B.S. in Electrical Engineering/Physics from the University of Nevada, Reno, and an M.Eng. in Space Operations from UCCS. During her time as a student at UCCS, Ms. Ramirez established the UCCS Link of the Order of the Engineer.
"Only a life lived for others is a life worthwhile." - Albert Einstein
Areas of Interest
Advanced Orbital Dynamics
Satellite Communications
Space Environment
Remote Sensing
Engineering Mathematics
Hardware Engineering
Education
M.Eng., Space Operations
University of Colorado Colorado Springs
B.S., Electrical Engineering/Physics
University of Nevada, Reno
Courses Taught
Engineering Analysis for Space Applications (UCCS)
Introduction to Astronautics (USAFA)
Certifications
Acquisition Professional Development Program Level I Certified in Systems Engineering

Teaching Online Certificate, UCCS Faculty Resource Center
Professional Experience
Instructor, U.S. Air Force, Air Force Academy, Department of Astronautics
Electronics/Software Engineer, U.S. Air Force, MilSatCom Software Sustainment
Electronics Engineer, Space Analysis, U.S. Air Force, Headquarters Air Force Space Command
Hardware Engineer, University of Nevada, Reno, Computer Science Department
Organizations
Institute of Electrical and Electronics Engineers (IEEE)
Women Into Computer Science and Engineering (WICSE)
Society of Women Engineers (SWE)
Toastmasters
Order of the Engineer
Awards
Dean's Advisory Council, College of Engineering & Applied Science, UCCS
Delta Epsilon Iota, National Honor Society
Judith C. Gilliom Workforce Recruitment Program
Service
STEM Outreach and Recruitment, Palace Acquire Program, U.S. Air Force
STEM Outreach for student veterans, women and minorities, rural communities
Biomedical Engineering summer camp for middle school students
Dean's Advisory Council, UCCS - raising the female population within the College of Engineering & Applied Science to meet/exceed the national average
Southern Colorado Girls' STEM Initiative (SCGSI) - Lego Robotics Workshop for SCGSI STEM Day