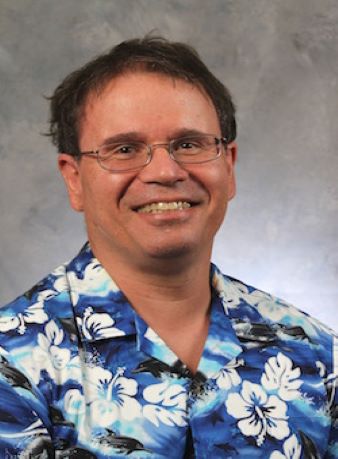 El Pomar Endowed Professor of Innovation and Security
Biographical Sketch
Dr. Boult is El Pomar Endowed Professor of Innovation and Security at the University of Colorado Colorado Springs and Co-director of the Bachelor of Innovation family of degrees. Dr. Boult has published over 150 Papers and holds 6 patents with 9 pending. Before joining UCCS in 2003, he was an endowed professor and founding chairman of Lehigh University's CSE Department. He received his BS in Applied Math (1983) MS in CS (1984) and Ph.D. in Computer CS (1986) from Columbia University and then spent 8 years on the Columbia CS Department Faculty. He has won 2 teaching awards, multiple research/innovation awards and multiple IEEE service awards, and is a member of the IEEE Golden Core. He is the chair of the IEEE PAMI Technical Committee and a founding member of the IEEE Biometrics Council.
The VAST LAB supports 9 FT graduate students, 20+ undergraduates and a PostDoc. The lab is supported by over $2M in funding from multiple grants/contracts from ONR, Army, SOCOM and the Air Force, and was was part of the (completed) DARPA Human Identification at a distance project. Dr. Boult is also leading efforts with multiple companies on SBIR/STTR funded projects. The VAST LAB's ongoing research includes topics from video surveillance, biometric systems, optical system, intelligent cameras, Unmanned Aerial Vehicles, wireless GPS-enabled sensor networks, steganalysis, shipboard surveillance. Other supported areas include addressing adaptive web-sites to support trauma patient recovery.
Dr. Boult's unique position as an El Pomar Chair, part of El Pomar Institute for Innovation and Commercialization (EPIIC), provides release time so he can work with companies using advanced technology to address societies needs. In 2004 Dr. Boult founded Securics, focused on commercializing performance enhancing and privacy preserving biometric technologies. Securics currently has two biometric related R&D contracts, including an NSF STTR joint with UCCS. Securics has been selected by the US military to develop a long distance, outdoor facial-recognition system. From 2002 through January 2004 he was the founding CTO of a leading company in automated video surveillance technology which was recently acquired. His earlier research work has been commercialized by multiple companies. Since joining UCCS his efforts in SBIR/STTRs have yielded a dozen successful projects totaling nearly $5Million for partners and the university. More details, and a list of papers, can be found at vast.uccs.edu/~tboult/vita.html.