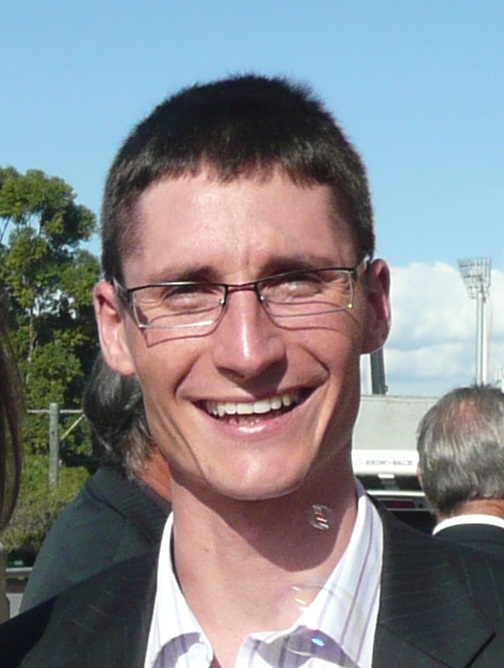 Mathematical modeling, plasma physics
About me
Born in England and raised in Australia, I completed my undergrad and masters in physics at the University of Western Australia before moving to Germany to complete my PhD in plasma physics. I then completed a teaching diploma back in Australia and taught high school science for four years. I have been at UCCS since Spring 2013.

With a background in both science and teaching, I enjoy bringing all of my experience to educating our mechanical engineering students and working with other faculty, in particular new faculty, to develop their teaching skills.
Courses taught
MAE Undergraduate

MAE2055 MechEtronics
MAE2200 Materials Engineering
MAE3005 Measurements
MAE3401 Modeling and Simulation of Dynamic Systems
MAE4150 Vibrations
MAE4421 Controls
MAE4510 Senior Design

MAE Graduate

MAE5011 Engineering Analysis 1

PES Undergraduate
MATH Undergraduate (Colorado College)

MA126 Calculus 1
MA117 Probability and Statistics
Mentoring activities
Since joining MAE, I have been assisting new faculty develop their teaching skills. Through programs run by the Faculty Resource Center, I have also been able to reach faculty across the campus. Beginning Fall 2019, this work has become more formalized through the Teaching Fellows Program.
FRC Teaching Fellow

Assist faculty to plan a course
Assist faculty to plan and write assessments
Lesson observations of faculty to determine strengths and areas of improvement

FRC workshops

Encouraging Student Engagement in Large Classes, Apr 2020
Managing Disruptive Students, Mar 2020
UCCS Teaching and Learning Conference, Jan 2020
Active Learning Essentials workshop, Nov 2019
Creating Outcome Driven Assessments in the Applied Sciences, Oct 2019
New Faculty Teaching Kickoff Day, Aug 2019
Education
Grad. Dip. Edu.
University of Western Australia, 2007
PhD, Mathematical Physics
Universität Rostock, 2007
BSc (Hons), Physics
University of Western Australia, 2005
Experience
Instructor, MAE
UCCS, Fall 2013-present
Instructor, Physics
UCCS, Spring 2013
Instructor, Math
Colorado College, Summers 2013-2015
Teacher, Science
St Hilda's Anglican School for Girls, Australia, 2008-2011
External contracting
Expert witness
4th Judicial District Attorney, 2014
Publications (This is going back a long way!)
Application of linear response theory to magnetotransport properties of dense plasmas, Phys. Rev. E 81, 036409 (2010).
Electrical conductivity of noble gases at high pressures, Phys. Rev. E 76, 036405 (2007).
Coulomb contribution to the direct current electrical conductivity of dense partially ionized plasmas, Phys. Plasmas 14, 062303 (2007).
Linear response treatment of the Hall effect, in Condensed Matter Theories, Vol. 21, Ed. by H Akai, A Hosaka, H Toki and FB Malik (Nova Science, Hauppauge NY, 2007).
ISBN 1-60021-501-7.
The Hall effect in dense noble gas plasmas, Contrib. Plasma Phys. 47, 331--334 (2007).
Linear response treatment of the Hall effect within the Zubarev formalism, J. Phys. A 39, 4723--4726 (2006).
Dynamic structure factor of dusty and low-dimensional plasmas, Contrib. Plasma Phys. 45, 441--449 (2005).